The Original 24x36" Illustration and the final Coloured Illustration
AKIRA
This is my illustrated poster based upon the ever-influential Japanese film "Akira", which I had the absolute delight of working on thanks to the lovely folks over at Bottleneck Gallery. Limited runs of both the logo and non-logo variants will be up for sale on their
website
at 12pm ET on 13th June.
PROCESS
When starting, I knew that I wanted to create a really dense cityscape. Neo-Tokyo is a living, breathing character in the film and I wanted to be able to let that shine. Here you can see the very initial starting point I had when working on the development.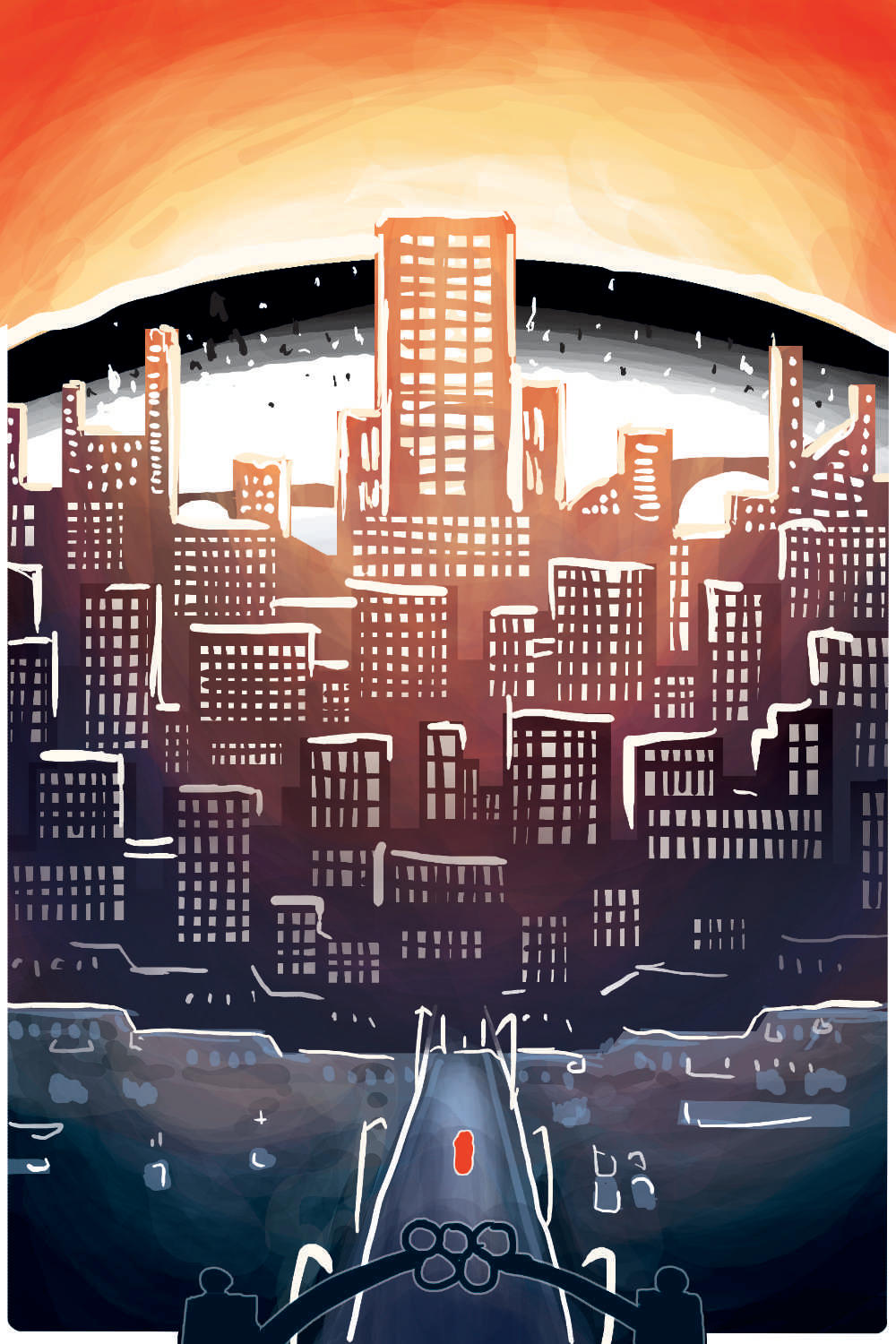 [Above]
Initial Concept/(very) Rough Sketch
However, once I rewatched Akira and began grabbing frames of reference I was particularly taken by the film's changing use of colour. Whilst a lot of the film takes place at dusk and is thus quite dark and moody, it seems as if the colour of the buildings is in a constant change of flux. Everytime we're shown sweeping shots of the cityscape we get to see Neo-Tokyo under a new light (literally).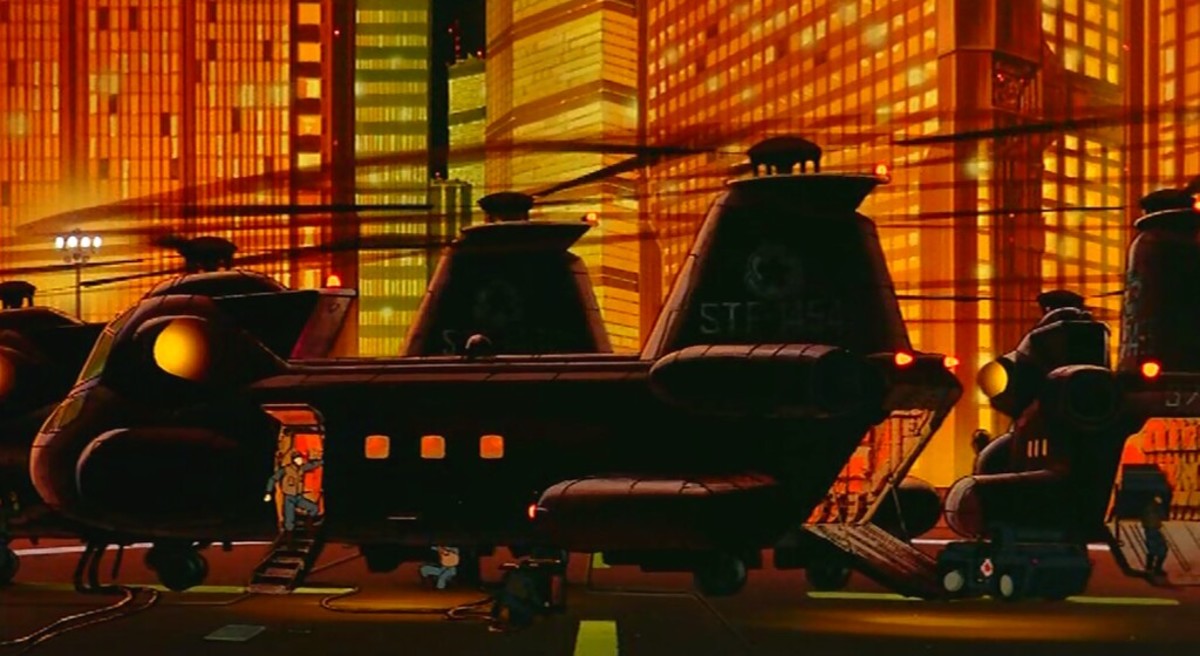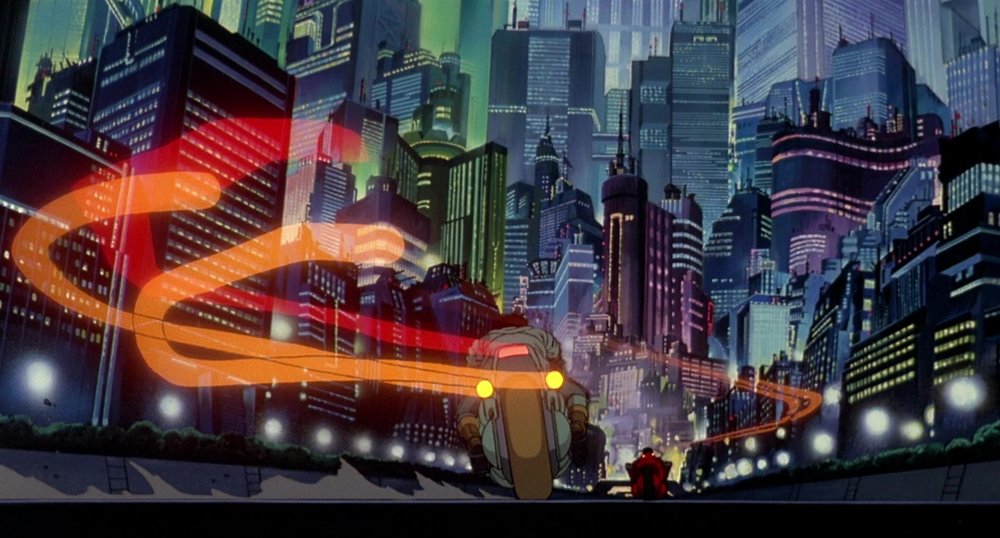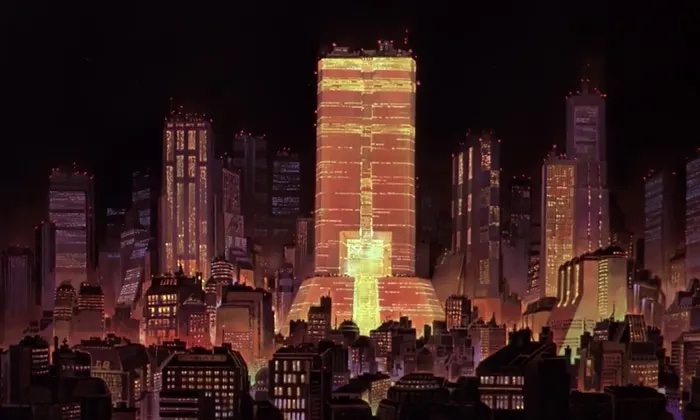 [Above] Plenty of blue, green, orange, pink, yellow...etc
So I pivoted and reworked the colour palette into something a bit more explosive and kaleidoscopic. I thought this would also be a nice challenge for pace for my own work, since I often struggle with colour and usually use fairly muted tones.
When it came to creating the actual sketch, things started to fall into place a bit more. I knew from the beginning that I wanted the piece to have a slight border, and that the bridge that Akira is riding on would overlap the frame, but when it came to drawing it I realised this would be the perfect opportunity to feature the mass of Tetsuo creeping up the sides, overlapping and engorging everything in his way.
Below you can see the various stages of sketchwork I did.
[Above] (1/2) Initial Pencil Sketches, (3) Refined Sketch, (4) Colour Plan
From here, I blew up and printed the refined sketch out super big where I was then able to trace over it and complete the linework with my trusty rOtring Isograph. I had a lot of fun completing the linework, and I really enjoyed bringing the city of Neo-Tokyo into a new light!
Again, Limited runs of both the logo and non-logo variants will be up for sale via the Bottleneck Gallery
website
at 12pm ET on 13th June if you're interested in nabbing yourself a print.