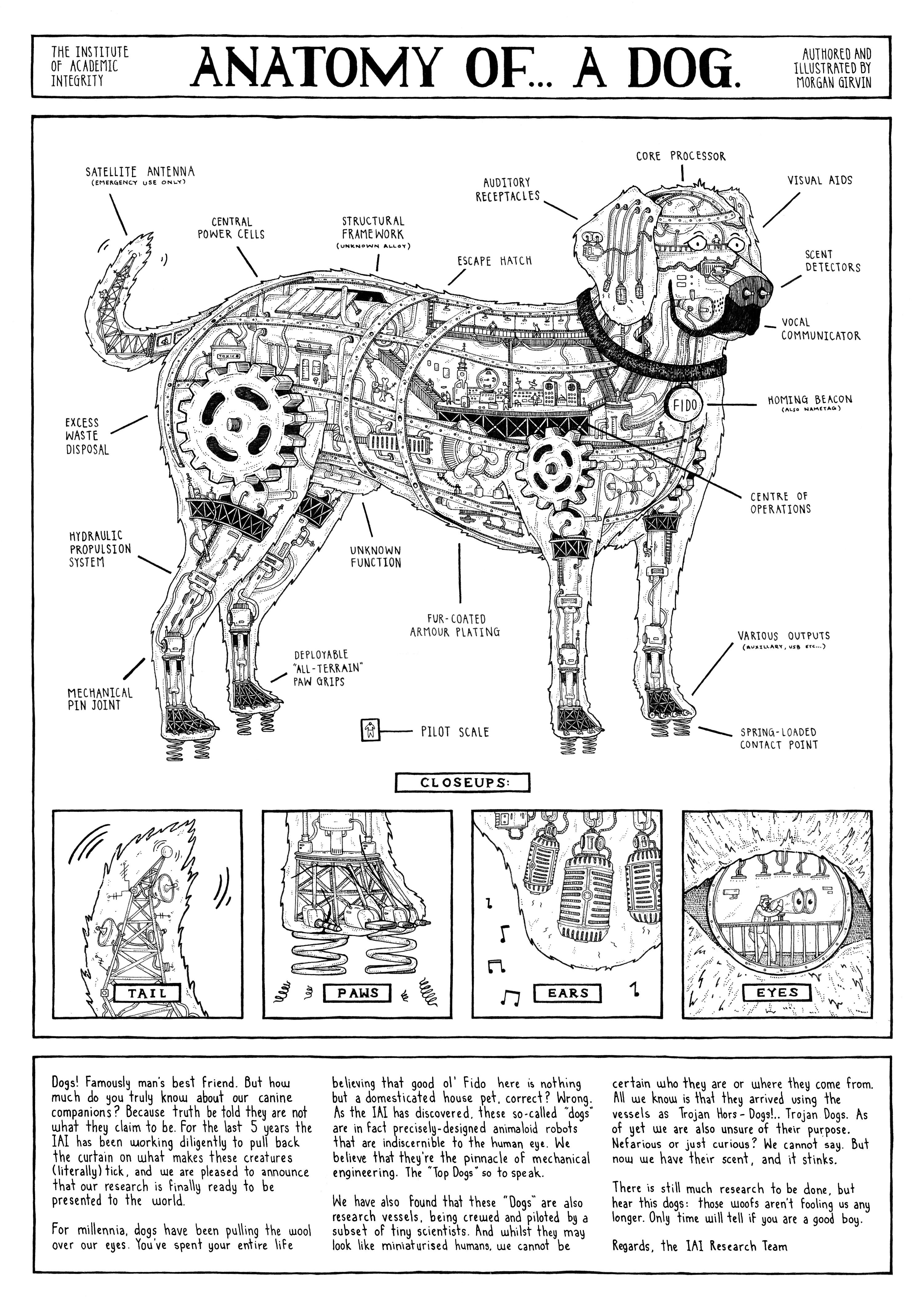 Uncoloured and Coloured versions of 'Anatomy of... a Dog', a 2023 Personal Project
ANATOMY OF... A DOG
Here is my Revised (2023) edition of "Anatomy of... a Dog"! This is a project I've had rattling around in the recesses of my mind for the last 5 years, and is something I've drawn twice before; the first time in 2018 followed by an updated version in 2019. This go around, however, I decided that I wanted to tackle the illustration properly (rather than doing another A5 Sketchbook drawing) and give it some real wellie.
I'm not really sure where the genesis of the idea came from but I think it most likely spawned from the amount of hours I'd spent watching Wallace and Gromit when I was younger. I also have hazy memories of Aardman having flash-games on their website which revolved around crazy Rube Goldberg type machinery (if anybody happens to be reading this and remembers what I'm talking about please let me know. I've been trying to rediscover those things for years and have had no luck!).
Anyway, I have A3 prints of this available if you want to study the diagram further, or if you want to educate your friends or relatives.
Just pop on over to my shop to find them!
Below you can see my original 2 versions of 'Anatomy of... a Dog'. Clearly they're a little bit 'ruff' (I'll show myself out).