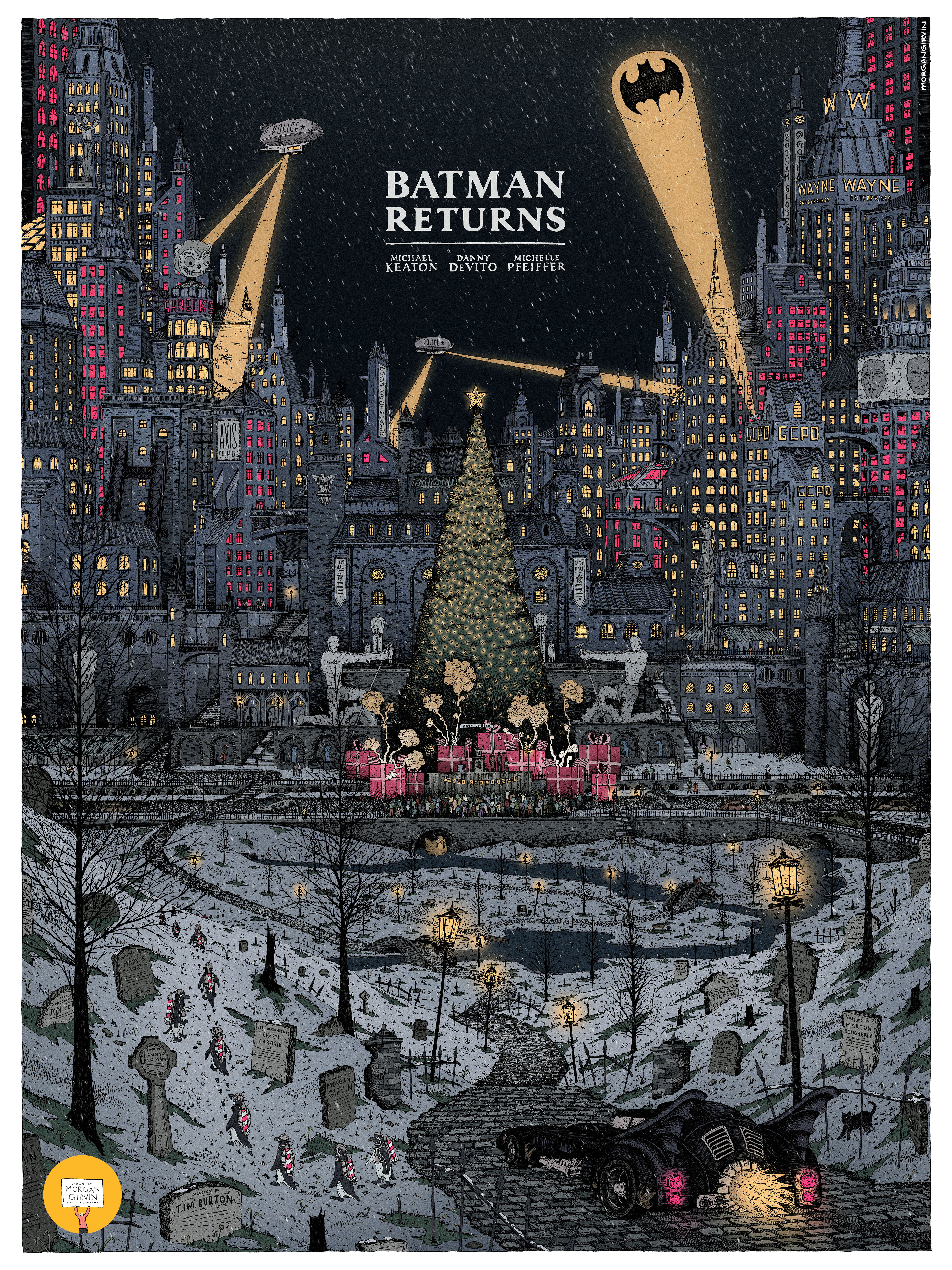 The Original 18x24" Illustration and the final Coloured Illustration
BATMAN RETURNS
This is my 'Batman Returns' piece I did as part of AMPs 30x30 1992 Show! It was such an honour to be selected to create work for this years exhibition, especially alongside such an amazing roster of artists. And the best bit is, if you're reading this before October 2nd 2022, then great news! - prints are still up for purchase!
You can find them here on AMPs site!
If you're reading this afterwards, then I'm sorry to say they've sold out.
PROCESS

This is probably my favourite piece I've done to date. I'm really happy with the level of detail, I think the (lack of) perspective toes the line well so that its charming but it isn't glaringly off, and I think I did a good job of capturing the essence of a Tim Burton Christmas film. Thats not to say it wasn't a faff figuring it out in the first place, and I did a lot of back and forth trying to get the right angles for how I wanted the Batmobile to sit within the frame. You can see all of my process sheets in the image gallery below!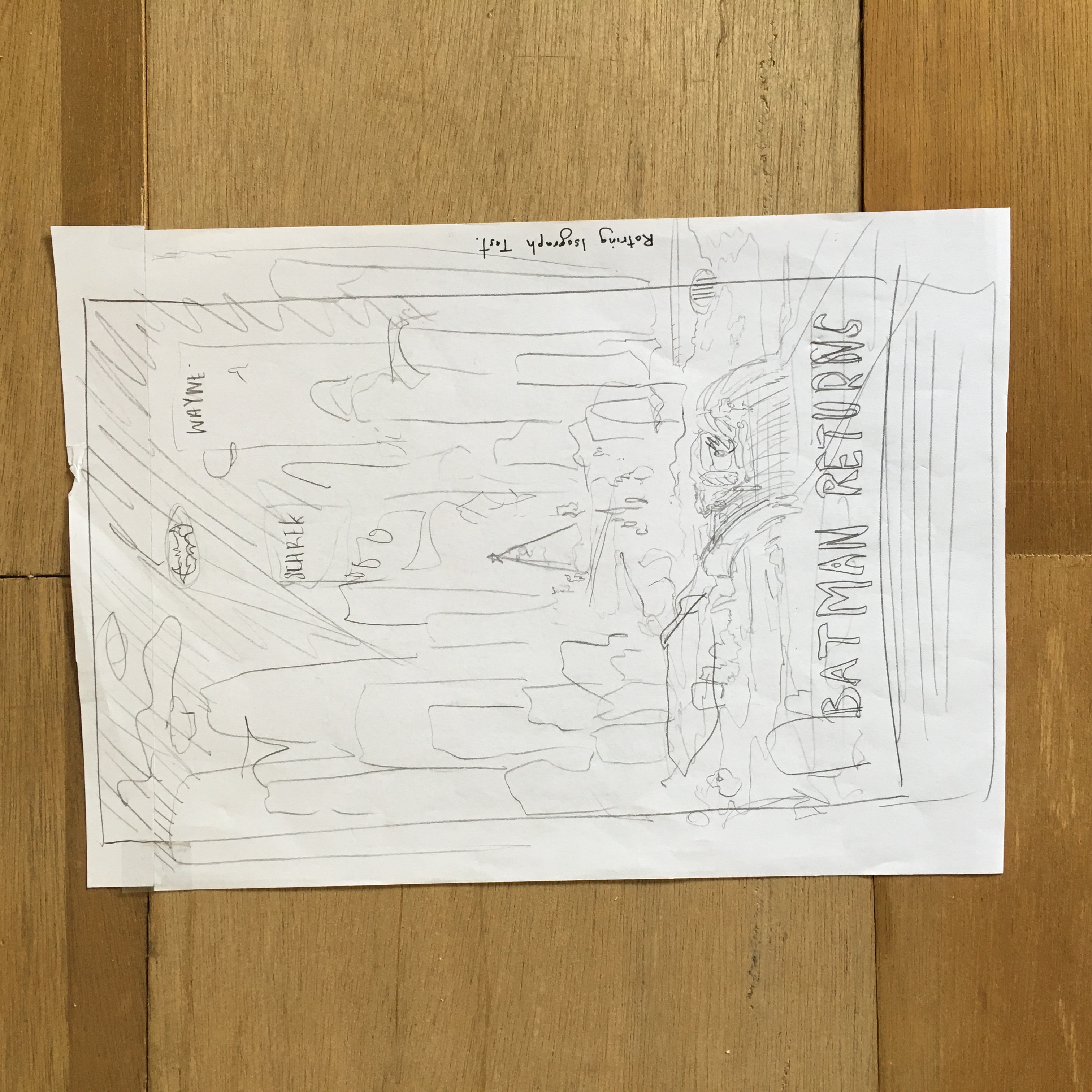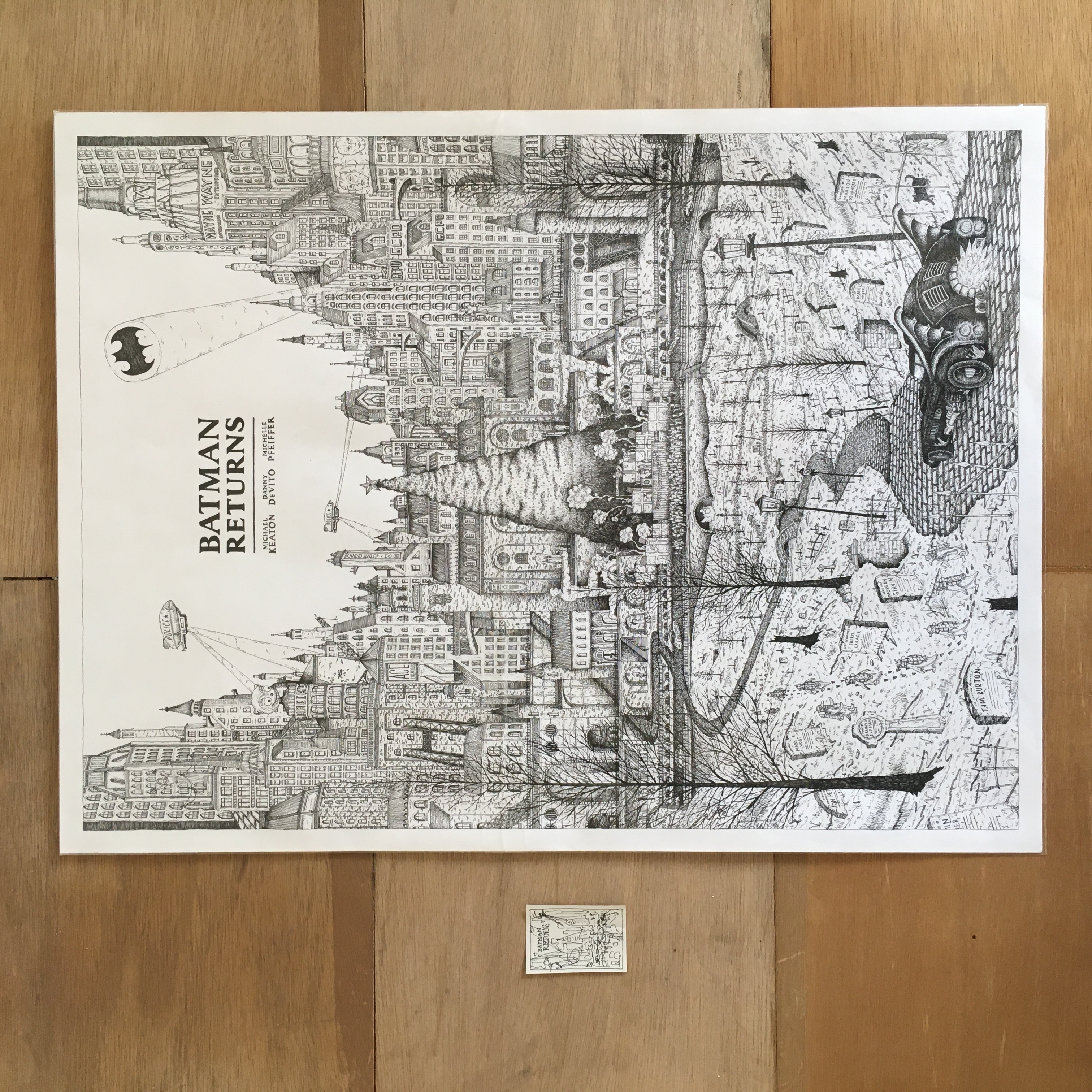 And then the Final Illustration (next to the teeny tiny Original Thumbnail Sketch)! Sketch Sheet 1 was done on A4, whilst Sheets 2-5 (and the Developed Sketch) were all done on A3. The final Illustration was done on a sheet of A2.