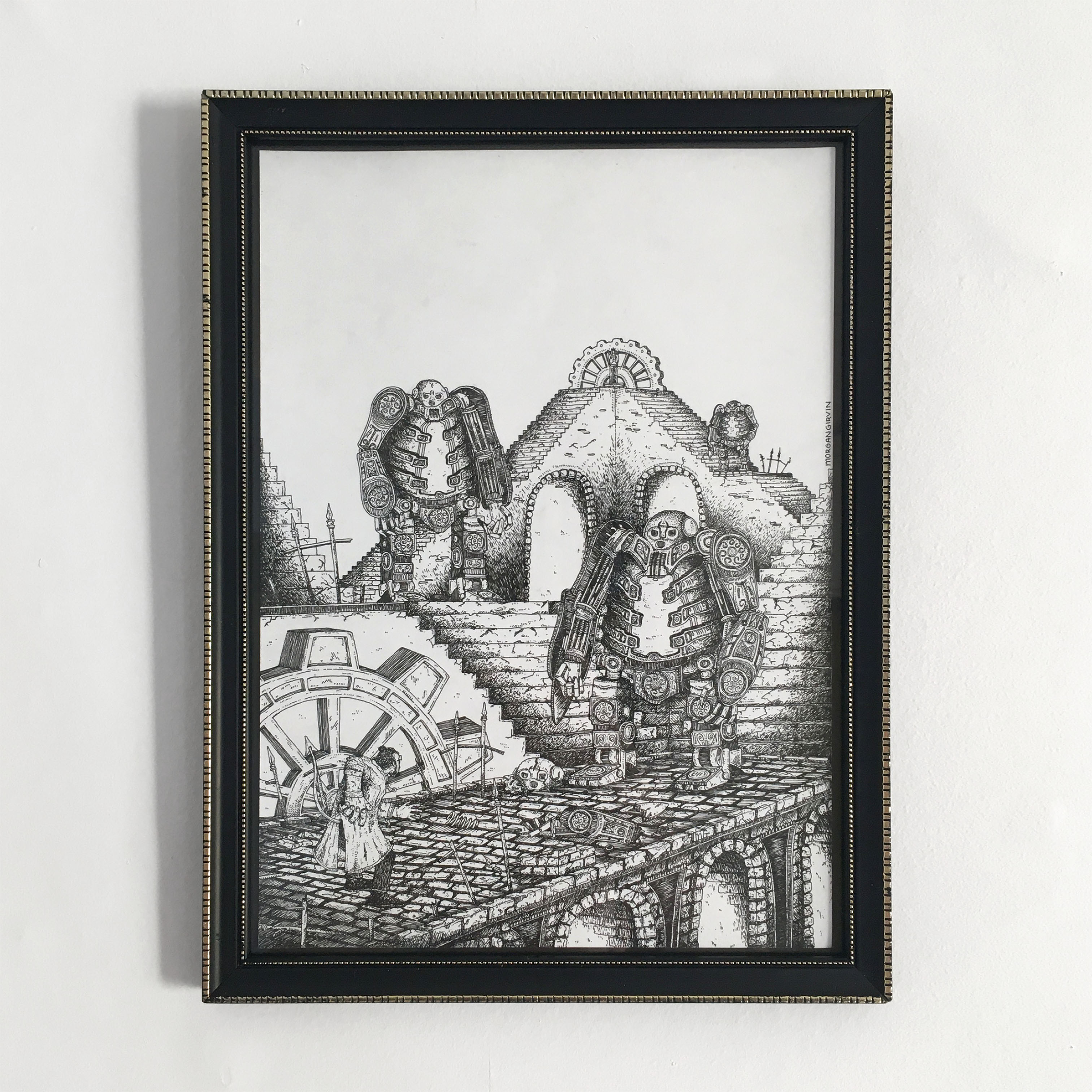 The Original Illustration and the final Screenprint
HELLBOY II: THE GOLDEN ARMY
This is a 3 Colour Screenprint I did for Gallery1988s 2022 'Crazy4Cult' Exhibition, celebrating what I think is easily one of the most underrated Comicbook/Graphic Novel films ever made (and underrated "Sequels that are better than the original" material at that too). This is one of those films I grew up watching on repeat, so I'm happy I was finally able to make an illustration for it.
If you want to purchase one of the Screenprints you can find them on Gallery1988s website by
clicking here
! They're a limited run of only 25 copies so if you want one then you'll have to grab one before they sell out. There's also the
framed original drawing
up for sale too, if that sort of thing tickles your fancy.
You can see the 3 Layers of Ink that went into each screenprint below, as well as 2 closeups of the details!
LAYERS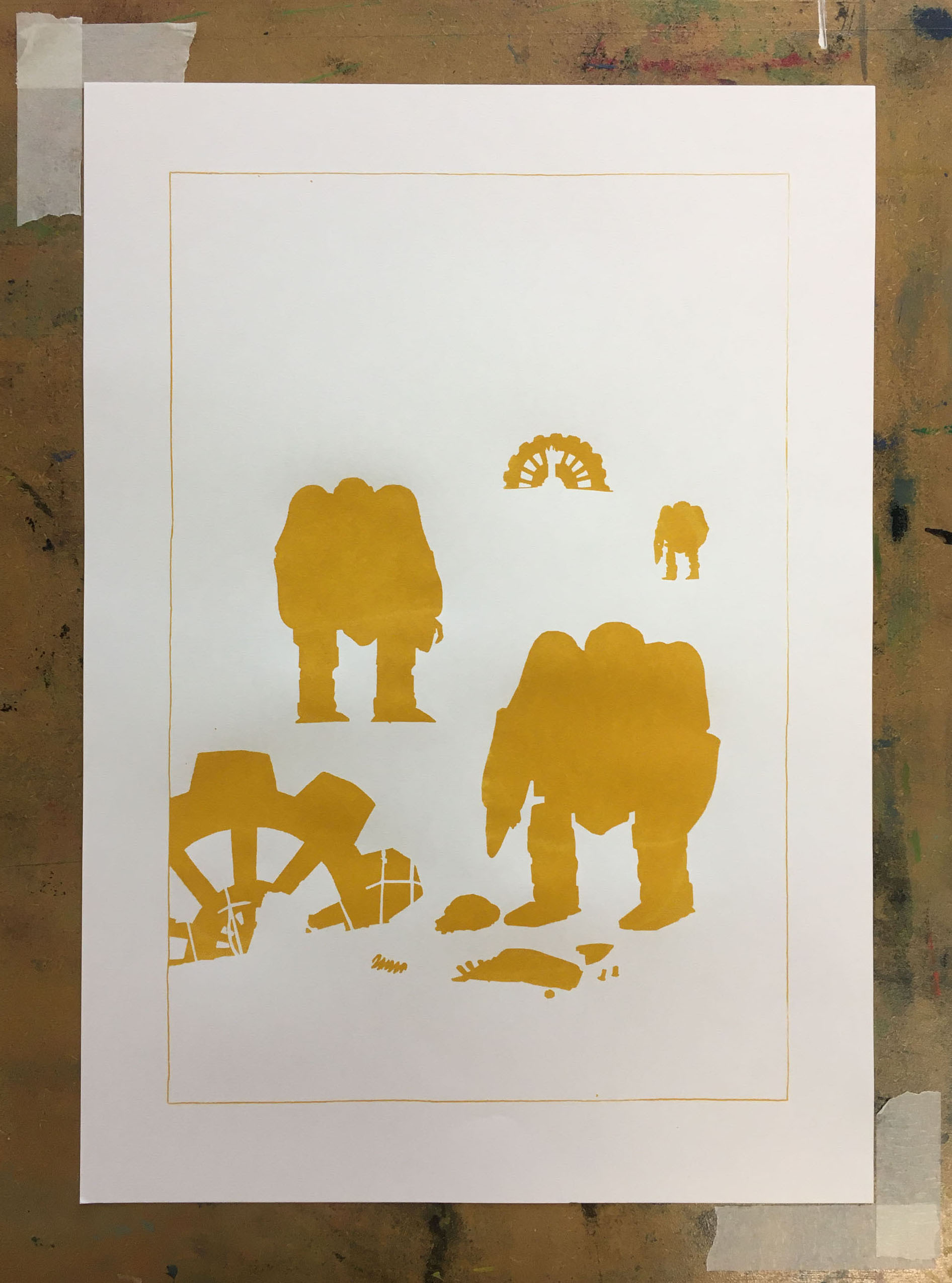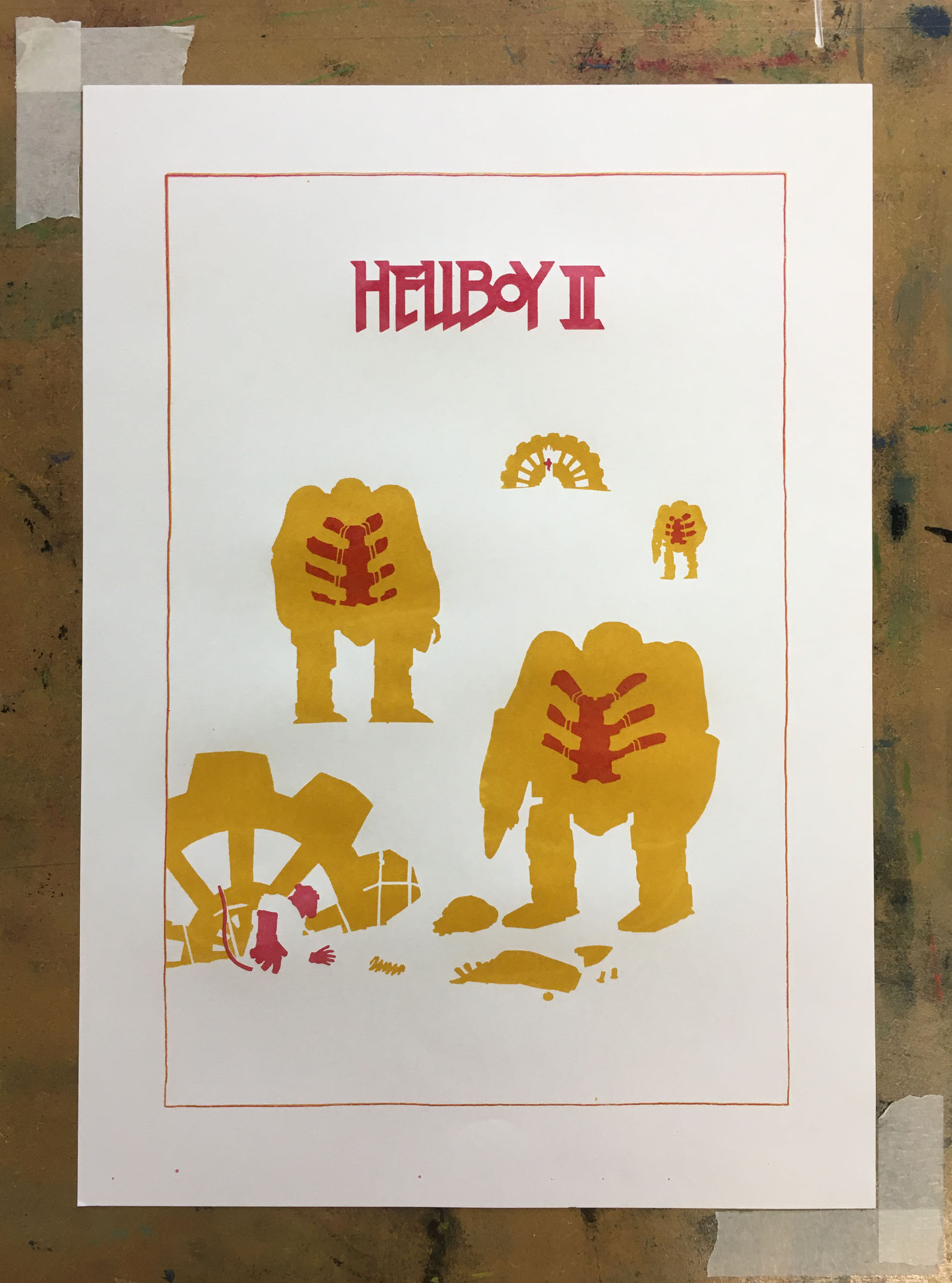 DETAILS