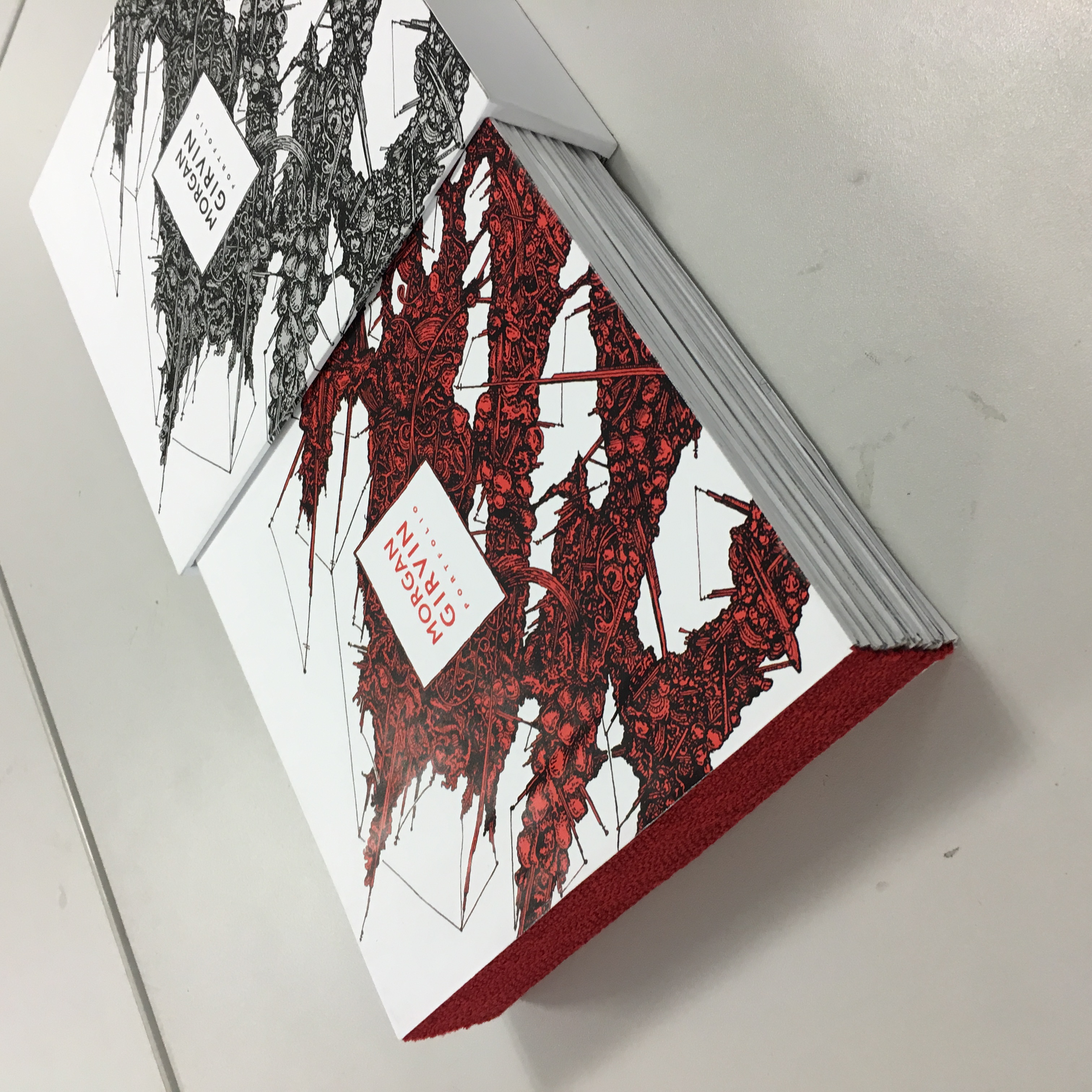 OLD(ER) PORTFOLIO

This was the second portfolio I had ever put together. The first was for my intial interview for University, and this was for a project that capped off my first year. It was whilst doing this that I realised that I really did enjoy making and crafting physical objects. I feel there is something quite satisfying about having a chunky final piece that you're able to hold.
The outer illustration that features on the cover was something I did that was inspired by artist 'Peter Draws' (
more specifically his art project/book 'Dayfever'
). Whilst my work now has taken a different approach and a more individual style, Peter is still someone I use as a source of inspiration, and I think his ability to stay true to himself within his work and still draw without compromise is something that has helped shape the type of Illustrator and Creator that I am today.
I hadn't done any bookbinding at this point, so I made the decision to stick with what I knew. Each page in the portfolio was a square piece of greyboard, and then those pieces were held together by the paper pages that I had printed on and stuck to either side. It ended up being surprisingly seamless and durable, as the portfolio itself has managed to survive and is still something I have sitting on my shelf.
At this point I wasn't sure if I wanted to even follow an illustrative career path, so most of the work featured in the portfolio is stuff I created throughout my first year of studies, and is just a general variety of 'Graphic Design' projects. It's work I'm still happy with and enjoyed working on, but I don't think I'll have a burning desire to work on another Tea Campaign any time soon.